Springfields Festival Gardens 2022
Visitors are welcome to take a stroll around the gardens to view our seasonal growth of 120 varieties of dahlias set within 15 acres of gardens, planted in 22 flower beds.  Our garden team during April pot planted 200 dahlias and early May direct planted 1,400 dahlia tubers. 
 Festival Gardens 'Spring Blooms' during 2020 may be viewed on our You Tube Video Slide Shows: "Easter Blooms 2020" and "Festival of Tulips 2020"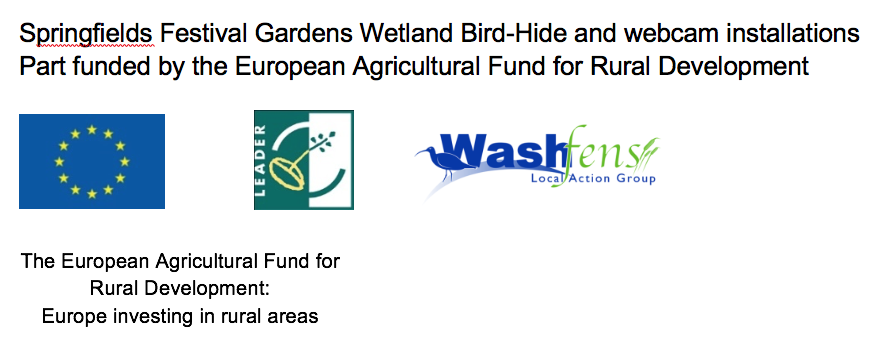 The Springfields Festival Gardens are a beautifully landscaped area, featuring Chelsea-style celebrity showcase gardens, including designs by Charlie Dimmock, Chris Beardshaw, Kim Wilde and Steven Woodhams, and a spectacular Japanese Garden by Sansui Design.
The Gardens were completely redeveloped in 2004, in conjunction with Springfields Horticultural Society, a charity dedicated to the improvement and growth of horticulture and floral design in the Spalding region.
They have welcomed some new additions, as innovative designer, Stephen Newby unveiled a collection of his spectacular stainless steel sculptures throughout the landscaped gardens. The 'blown' steel sculptures are largely based around a water theme, featuring a water pyramid fountain, pillow planters and a specially commissioned 15' 'Kaleidoscope Wheel', situated in the canal.
During Spring the Gardens feature a magnificent display of daffodils, tulips and other bulbs celebrating the gardens close links to the bulb industry.
Open all year round with FREE admission (except during fund-raising events), Springfields Festival Gardens were first opened in 1966 as the shop window for the flower bulb industry, introducing members of the public, amateur gardeners and enthusiasts to a wide range of horticultural experiences.
PLEASE NOTE only assistance dogs are allowed in the gardens.